Performers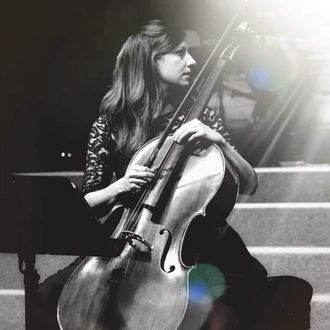 Kourtney Newton
Cellist
Cellist Kourtney Newton is a versatile musician notable for her stylistic variety in both traditional and experimental classical music. As an ardent proponent of contemporary classical music, Newton is committed to promoting the progress and evolution of music as a living art form. She has been a featured performer at many contemporary music festivals and conferences, and recent performances include New York City Electroacoustic Music Festival, Austin New Media Art and Sound Summit, and the Modern Art Museum of Fort Worth Sounds Modern Recital Series. She has also performed in masterclasses for prestigious ensembles such as JACK quartet, Eighth Blackbird, Dal Niente, ICE, and cellist Madeleine Shapiro.
Kourtney is also one of the founding members of the Amorsima String Trio which exclusively performs works composed after 1980 as well as several commissioned projects. Currently, Amorsima String Trio is the ensemble-in-residence for the Summer 2021 Tarrant County Community College chamber music composition program, as well as the 2022 Ha-Mirza residency at MISE-EN_PLACE Bushwick. 
In addition to her experimental music background, Newton has had the opportunity to perform with many orchestras and ensembles both domestically and internationally. She has performed at notable venues such as Carnegie Hall, as well as others in Arkansas, Colorado, California, Louisiana, Oklahoma, Texas, Utah, Vermont, Virginia and Wyoming. Newton has also performed with orchestras in Graz, Salzburg, Vienna, London, as well as a performance and masterclass series in collaboration with Mahidol University in Bangkok, Thailand with KAZM string quartet.
Kourtney is also involved with the popular music scene, and has played with notable artists such as Trans-Siberian Orchestra, Josh Groban, Il Divo, the Celtic Women, Sarah Brightman, Amy Grant, The Roots, Evanescence, Michael Bolton, and Michael Bublé.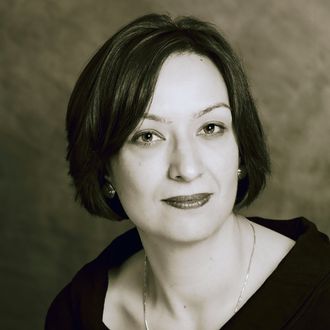 Boriana Savova
Soprano and Pianist
BORIANA SAVOVA is a versatile performer excelling as a pianist, vocalist, accompanist, conductor and a teacher. She received her M.M. at the Academy for Music, Dance and Visual Arts in Plovdiv, Bulgaria where she majored in Piano Performance and Music Education. In 1995 Mrs.Savova relocated to New York City where she developed her own teaching studio coaching students in piano, music theory and voice of all levels. Along her active teaching carrier in New York City, Mrs.Savova collaborated as a pianist and sang with the New York Choral Society in major works as Mahler's 8th Symphony and also
performed as a soloist in numerous recitals at the Tenri Cultural Institute with the Leschetizky Association. While in New York, Mrs.Savova also continued her vocal studies and collaborated with Valentin Peytchinov and Stefka Evstatieva.
In 2006, Mrs. Savova moved to Dallas, Texas where she continued her private coaching and in 2008 she became an Adjunct Professor at Richland College, where she is currently teaching piano and accompanying. Students of Mrs.Savova have graduated from prominent music schools like Juilliard School of Music, Manhattan School of Music, University of North Texas, Texas Christian University, Dallas Baptist University and many others.
Despite her busy teaching schedule, Mrs.Savova continues her performing both as a soloist and collaborative musician. Mrs. Savova has performed with The Flower Mound Symphony, The Richland String Orchestra and the Garland Chorale.
Mrs.Savova is also actively performing in Europe as part of the Dallas-Versailles Duo alongside Prof. Francis Vidil of the Versailles Conservatory in France. Their partnership goes back to when they first began to collaborate in 2013 at the "Ronde Des Orgues" in Paris where Mrs. Savova performed both as a pianist and vocalist in the same performance, something she does on a regular basis. The program for that event included Schubert's Fantasy in F minor for four hands piano, Rachmaninov's Second Piano Concerto and The Wesendonk Lieder cycle by Wagner. After this first collaboration, the Duo has been performing regularly both in France and the United States.
In 2014 Mrs. Savova founded the Classical Solo and Chamber Concert Series at the Baruch HaShem Messianic Synagogue in Dallas. Since the beginning of the series, Mrs. Savova has done numerous concerts at the
synagogue in collaboration with local and international guests musicians. The concert series are admission free as the goal of the concerts is to bring high level of musicianship to the community and a way to bring people of diverse background together. Another very important aspect of the concerts is to honor and acknowledge the Jewish community in Dallas, thus commemorating the day of Remembrance of the Holocaust with music composed by Jewish composers like Achron, Klein, Vladigerov, Kreisler and others. In 2017 Mrs.Savova traveled to Israel and there she performed for Holocaust survivors several concerts along with her son Philip Savov.
In 2020 one of the featured performances in the series was Rachmaninov's Sonata for Cello and Piano op.19 and Piazzolla's "Le Grand Tango" and "Libertango" in collaboration with cellist Kourtney Newton.
In addition, being a versatile musician like Boriana Savova enriched and expanded her repertoire beyond the well established classical music literature as she often ventures into new contemporary compositions some of which included the premiere of the Double Piano Piece, Violin Sonata and Piano Quartet by Michael Clay.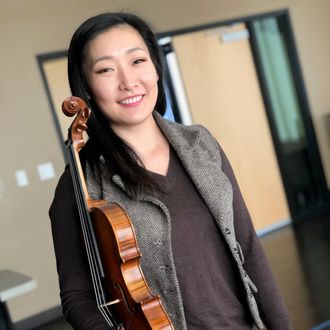 Karina Sim
Violinist
At an early age, Karina Sim participated in numerous international competitions and festivals around Europe. Growing up in Moscow, Russia, the first music school Karina attended was Gnesin Moscow State Music School. After finishing middle school, she went to Moscow State Academic Music College of Tchaikovsky Moscow State Conservatory. She graduated with her bachelor's degree from the Moscow State Musical Pedagogical Institute of Ippolitov-Ivanov. While working on her bachelor's degree, Karina participated in international festivals in Austria, Greece, Turkey, and Italy, as both a soloist and principal violinist.  In 2011, she participated in the International Competition in Ukraine for Young Performers. The following year she won the International Competition in Italy "Music XXI Century". In 2014 Karina came to the United States to pursue her master's degree at the University of North Texas (UNT) in Prof. Julia Bushkova's studio. The following year, she won a Concerto Competition at UNT. In March 2016, she performed the Sibelius Violin Concerto with the UNT symphony orchestra and received her master's degree from UNT. Later that year, Karina started working on her Graduate Artist Certificate and was placed in the position of first violin in a graduate string quartet at UNT. Throughout her 4 years at UNT, Karina held a TA position, was part of the Early Music program, Center Chamber program, Nova contemporary music program, and Symphony Orchestra. In addition to performing in numerous events and recordings, Karina has built a foundational teaching experience. Along with the performance experience, Karina prepares her students for international competitions, All State, and All Region competitions. Many of her students successfully have been placed in Great Dallas Youth Orchestra, Dallas Asian Orchestra, Denton Youth Orchestra, All Region and All State orchestras. She looks forward to her students' winners' concert at Carnegie Hall in spring 2022.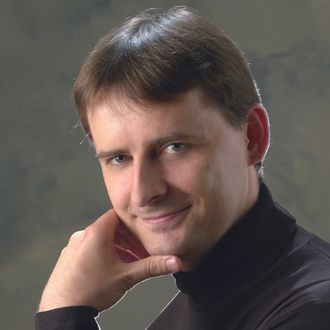 Imre Patkai
Imre Patkai
Mr. Pátkai took his first piano lesson at the age of 6. Six years later he was accepted to study at the Preparatory School of the Franz Liszt Music Academy (Budapest). By that time he had performed in several cities in Hungary and abroad. In 1989 he was invited to the United States to attend the "Young Artist Piano Program" at Tanglewood Music Center (Lenox, MA), which he participated for three summers. From 2010 he studied with Dr. Pamela Mia Paul at University of North Texas where he earned his Doctor of Musical Arts (DMA) degree in 2014.
Pátkai has been a guest artist in the concert halls of Vienna, Göttingen, Jena, Helsinki, London, New York, Boston and Dallas. He made the Hungarian première of Ch. V. Alkan: Grande Sonate (Op. 33) in 2000. He regularly performs solo repertoire while he is a sought-after collaborative pianist as well.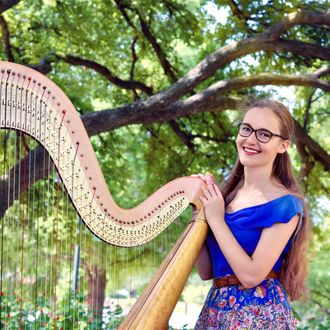 Urszula Rucka
Harp
Urszula Rucka is an avid performer and teacher in the Dallas/Fort Worth area. Urszula is an adjunct faculty at Texas Woman's University and in the past years she has been expanding her private studio, teaching harp and piano, to students of all ages. As a freelance musician Urszula performs extensively as a solo and an orchestral musician. She enjoys collaboration with other musicians and working on standard repertoire as well as new works. She believes that being involved in the creation of contemporary works for harp is crucial for the development of the instrument.
Urszula Rucka is a current doctoral candidate and teaching fellow at the University of North Texas under the tutelage of Dr. Jaymee Haefner. Urszula was born in Szczecin, Poland and attended the Fryderyk Chopin University of Music in Warsaw. She has performed in the Witold Lutoslawski Concert Studio of the Polish Radio, the philharmonic halls in Szczecin and Bydgoszcz, and the Concert Studio of the Czech Radio in Ostrava, Czech Republic.
Urszula has won prizes at the Duo Competition in Cieszyn, National Competition for Young Instrumentalists in Bydgoszcz, Auditions of the Polish Artistic Education Center, and concerto competitions in Bydgoszcz, Warsaw, Oklahoma City, and Denton, TX. She is a member and assistant director of the UNT HarpBeats ensemble that was featured in a recital at the 13th World Harp Congress in Hong Kong, China as well as the 2018 Lyon and Healy Summer Concert Series in Chicago, IL.